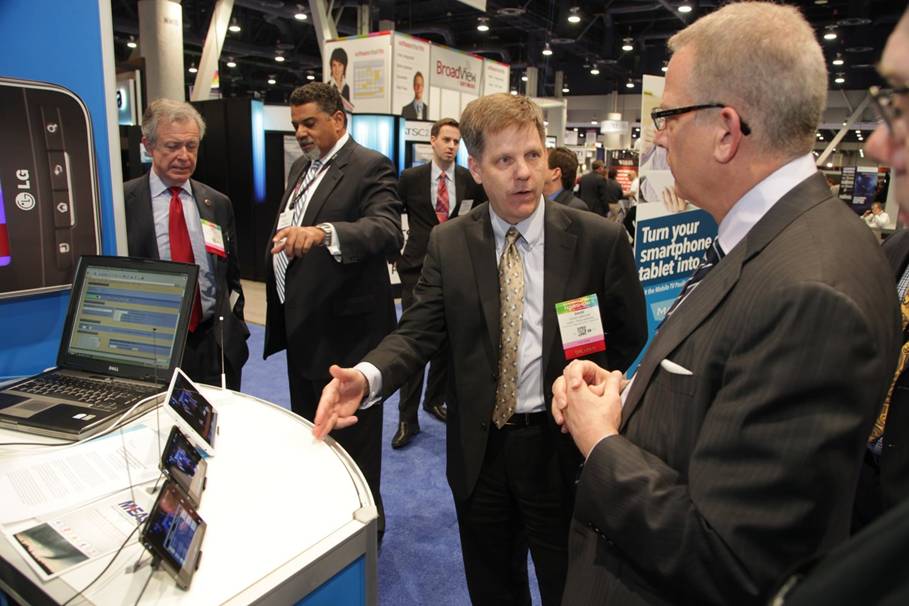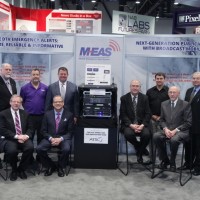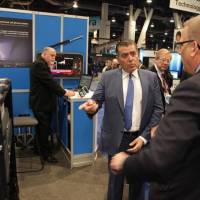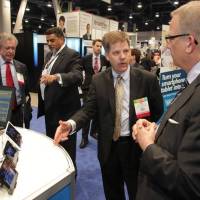 FCC Commissioner Mignon Clyburn discusses the latest M-EAS applications with Steve Heinz at NAB 2014 as John Lawson looks on.
Mobile EAS development team at NAB 2014.
Univision Chairman Haim Saban discusses M-EAS station equipment with John Lawson at NAB 2014.
FCC's Public Safety and Homeland Security Bureau Chief, Rear Adm. David Simpson, USN (ret.), discusses M-EAS with John Lawson (right) at NAB 2014.