Why AWARN Alliance Matters
When fully deployed, can deliver geo-targeted, rich-media alerts to an unlimited number of enabled TVs, connected cars, and handheld devices even when cellular fails or the grid is down
How it Works
AWARN technology is open standards-based, terrestrial broadcasting of public emergency alerts news and information. AWARN will have the capability to distribute rich media alerts simultaneously to an unlimited number of enabled fixed, mobile, and handheld devices, indoors or outdoors across an entire television broadcast coverage area.
The capabilities of AWARN will far exceed warning and disaster recovery communications currently available to the American public.
The Facts
Live TV emergency alerts: Underlying technology of digital television broadcasting can distribute multiple video and other rich media assets to an unlimited number of handheld, vehicular, or fixed receiver devices.
Reliable, Secure and Ubiquitous.
No bottlenecks: Reduce Unintentional Denial of Service (DoS) by bypassing bandwidth bottlenecks that overload current cellular-based systems.
Hardened: Broadcast stations, with back-up generators and fuel reserves, typically stay on the air even when electricity to whole regions is cut.
Non-Grid Dependent: Battery-powered mobile devices are rechargeable in-car.
Accessible & Multilingual: T.ext-to-speech and vibrate-upon-alert for mobile devices, mean that AWARN alerts will reach those with hearing or sight limitations and millions of non-English speaking Americans.
Geo-targeting: Utilizing geographic location information embedded in the Common Alerting Protocol (CAP) message, combined with the location awareness of receiving devices, alerts can be displayed on only those devices targeted.
Encryption enabled: Simultaneously send public alerts while sending specially encrypted video and other data feeds to first responders and emergency managers.
Interoperable with Existing Networks
Seamless Integration: Built to the CAP standard and designed for seamless incorporation into the U.S. Integrated Public Alert and Warning System (IPAWS)
Executive Director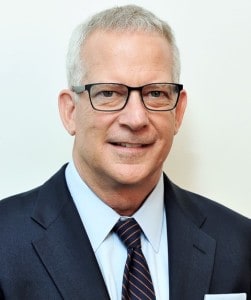 John Lawson serves as Executive Director of the Advanced Warning and Response Network (AWARN) Alliance, an international coalition of broadcasting, consumer electronics, and professional tech companies. The Alliance is leveraging Next Generation Television (ATSC 3.0) to develop an advanced system for emergency alerting, news, and information.
He's also President of Convergence Services, Inc, a consulting firm focused on spectrum, resilience, Next Gen TV business models, and the Intelligent Transportation Industry.
John was one of four signatories to the original Joint Petition that led to FCC approval of ATSC 3.0 transmission in 2017. John served on FEMA's National Advisory Council IPAWS Subcommittee (2017-2018) and graduated from FEMA's Emergency Management Executive Academy (2018). He was an expert panelist at the White House Earthquake Resilience Summit in 2016 and has served on three FCC emergency communications advisory committees.
John began his work on advanced alerting while CEO of the Association of Public Television Stations during the 9/11 attacks. He was Executive VP of ION Media Networks and Executive Director of the Mobile500 Alliance. Board service includes the National Association of Broadcasters, the Open Mobile Video Coalition, and Senior Warden of Historic Christ Church in Alexandria, Virginia.
His awards include the Individual Technology Leadership Award from TV of Tomorrow in 2018 and the Academy of Digital Television Pioneers Award from CES in 2008. John earned BA and MA degrees in International Studies at the University of South Carolina.